How to begin?
Beginnings always give me butterflies in my stomach.
The first day of school, first word spoken during a speech, first work-out in years, first time moving out of your parents house, first time moving back into your parents house…at thirty.
So often, we look back to those beginning moments and think they were something we naturally fell into. But in reality, without knowing it, we had been mentally and physically preparing for all those first times.
Picture a baby. Before taking their first step, they think about it for a long time. Work up determination, stand in place for a few months while bracing the side of a couch, observe others walking around them, and once their strength has been properly built, they take that step.
And then they fall, because as we all know – falling is a big part of the process.
So, how does one begin knowing nothing at all?
By preparing and knowing that you are not going to execute your master plan right away. First you have to observe, plan, build up your strengths, and then take a step-fall-step-fall-step-step-fall-step.
And pretty soon you'll be dancing.
Even dancers have to be patient.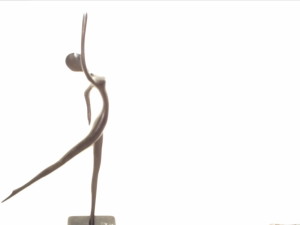 Patience is key when it comes to starting a diet – a business – a comic book collection – a bowling career – what have you. And it is something I don't have very much of. So anytime I start something new, it is a HUGE challenge for me to stay on track.
It's hard to remind yourself, that even those days when it takes you five hours to post a picture on your blog, or a whole weekend to perfect a flap ball change, you are still moving forward. There is something to that snail speed and persistence that helps us get it right.
So while you are snailing away with that feeling you aren't getting anything worthwhile done, you have to remind yourself that you're moving forward more than you realize.
Here are some tactics to keep you motivated:
A solid pep talks in front of the mirror – no one is going to give you support like you can give yourself!
Bribe yourself by saying, "If I practice every night I can buy a new pair of senseless shoes on Saturday."
Enlist a sibling-friend-mother-pet who gives you puppy eyes that make you feel guilty for not getting to work, to ship you into shape when you start to slack.
Chocolate hanging over your nose like a carrot to a donkey.
Personal side note: I like giving myself pep-talks in the mirror. My husband fake sleeps through them in the morning because I sound so grumpy, even though positive words are exiting my mouth. Chocolate works too.
My beginning.
This post is my beginning.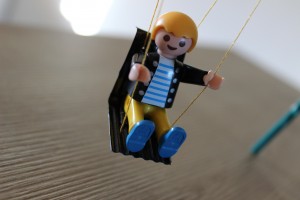 And it started with nothing more than some wire, beads and a book. Right now, I am just standing and bracing the side of the couch for support. I am in that frustrating stage of handling unfamiliar wire and exploring beads with my eyes. Just getting a feel for the tools I will be using. Figuring out how to market my ideas and teaching myself how to build a website.
I am searching for answers to questions I haven't even asked. Everything is uncertain.
I get angry when things don't turn out like I envisioned and overjoyed when my loops have no kinks.
Soon, this will all be second nature to me. And I will look back on this first post and remember exactly where I was and I will laugh, not a maniacal laugh, but an experienced laugh.
This is my first time doing anything like this and I am ecstatic-and disappointed I am not better at it…yet.