What is this blog about?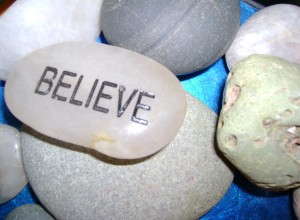 After doing many self interviews, stewing over multiple cups of coffee, and interpretive dancing in my living room after way too much wine, I think I finally have figured out the purpose of this blog.
A mission statement perhaps.
The blog will showcase hand-crafted earrings and the inspiration behind their creation. The earrings will do the talking and serve a purpose in the lives of their new owners. No set of earrings will leave the nest until the quality is up to par.
Now while I may not write about technique as much as some would like, I do plan on offering a free e-book with all the designs and tutorials in it, as soon as I dive a little deeper into the work.
So, enough about that! Without further ado, I want to present to you–
The Amateur Collection!
This will be my first collection and it will be full of inspiration, ideas, and obstacles when it comes to working with beads, wire, and starting a business. It will have earrings I am proud of, and some I am not so proud of. But it is the learning stage.
Here are my Blue Ladies, the first pair of earrings I have made that I would actually wear: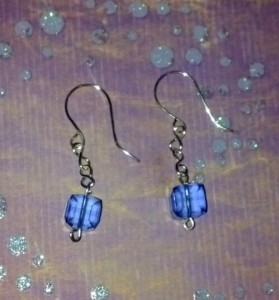 They are easy, once you get a few basics under your belt. The blue beads are what inspired though.
As I said in my About Page, Earrings are where I carry my stress. I let them do the work for me depending on my mood, and I just get through my day a little easier when I have the right pair in.
At work, I received a promotion, and it has been a very stressful transition. Especially when you are trying to start a business, work full time, and be a good wife, sister, friend, pet owner, and house cleaner–my house is a disaster — cleaning is always on the back burner of my Life Stove.
So after a lot of practice, I found this simple design that looks great with the right bead. And I found that bead at Lily's Bead Box–or rather, it found me.
I needed to wear a blue color for my stress for three reasons:
Blue has a calming effect
It increases perspective
It is a color of tranquility
Put blue on a front burner any day! And let me tell you, after wearing these earrings, they did just the trick.
I was whistling happy throughout my day. I had successfully made my first pair of earrings and they didn't fall apart. And they made me feel better every time I saw them in the mirror, or when they wiggled from my ear lobes when I tossed my head.
I am in love!