A reformed slob tells all.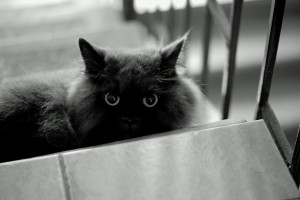 If you are one of those lucky people who knew me between the ages of 0-28, you probably wouldn't believe I am the one writing this next post.
Why, you ask?
As a child, I hid everything under the bed and in closets. I thought that was cleaning.
As a teenager, I think I saw the color of my carpet twice. And I think it was purple.
Up until a few years ago, I was a broke, happy, sloppy bartender, who wore dirty clothes straight off the floor, trying to make it as mediocre writer on the first draft.
But then something changed. I wish I could describe it as if it happened in a day, but it was gradual. I met my future husband (messier than me if you can believe it), graduated from college, got a job in marketing, and decided it was time to be my own boss and start my own business.
Now that girl I knew years ago has been replaced with an organized, punctual, business focused woman, trying to smartly get her work out in the world. This means multiple revisions, practicing with wire like a crazy woman, and remaining annoyingly optimistical every time the door gets shut in my face.